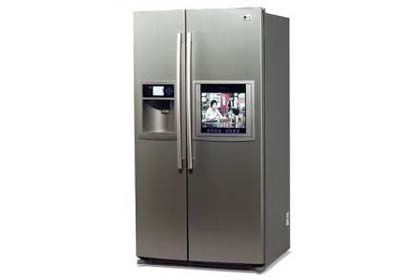 Why Choose Us?
Technician-owned & operated
Competitive repair rates
All repair work guaranteed
All major brands serviced
Licensed, bonded, and insured
5-star rated on Google & Yelp
Same-Day Fridge Repair
Expert Technicians
5-Star Rated
Appliance Repair Expert is often able to provide same-day refrigerator service — call for availability! We keep our trucks stocked with common appliance parts, which often enables us to complete repairs on our first visit.
We're a locally-owned, technician-operated appliance repair service. Our techs are some of the best in the industry, and when you call us you'll be connected directly with a friendly refrigerator repair technician local to Roseville.
Our service is consistently ranked among the most popular appliance repair services in the Roseville metro area on Google & Yelp. Your total satisfaction is our priority and we look forward to serving your appliance repair needs!
Roseville Refrigerator Repair
Refrigeration failures can be a major inconvenience, especially when they result in food spoilage. To spare our customers the inconvenience of having to transfer food, refrigerator repairs are our priority, and we aim to complete repairs in one trip whenever we can. Quality repairs, competitive rates, and a friendly service experience, guaranteed.
Having refrigerator problems?
Refrigerator not cooling?
Refrigerator not dispensing water?
Refrigerator not defrosting?
Refrigerator warm on one side?
Refrigerator leaking?
Refrigerator freezing food?
Refrigerator too noisy?
Ice maker not working?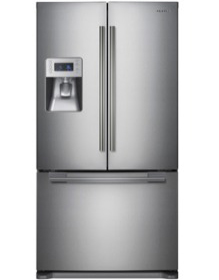 Common refrigerator repairs
Evaporator fan replacement
Condenser fan replacement
Start relay repair
Control boards replacement
Thermostat replacement
Ice maker replacement
Water inlet valve replacement
Water filter replacement
Over the years, we've worked on hundreds or perhaps thousands of refrigerators. We can handle any residential refrigerator repair situation, including cooling issues, leaks, seal issues, or electrical problems. Our technician will provide a detailed diagnosis before proceeding with the repair.
---
Brands serviced:
Admiral, Amana, Bosch, Electrolux, Estate, Frigidaire, GE, Gibson, Hotpoint, Jenn-Air, Kenmore, KitchenAid, LG, Magic Chef, Maytag, Roper, Samsung, Speed Queen, Sub-Zero, Tappan, U-Line, Whirlpool, and more. We're also equipped to handle most issues with boutique / high-end appliances.

---
Service information: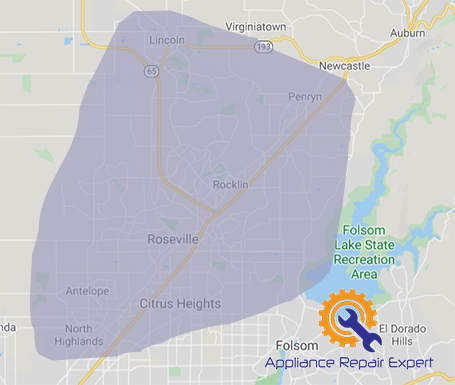 Our company repairs refrigerators and other major appliances in Roseville, CA and nearby cities. All of our work is guaranteed by a comprehensive parts & labor warranty.
Listed below are some of the cities we serve:
Antelope
Citrus Heights
Granite Bay
Lincoln
Loomis
Penryn
Rocklin
Roseville
---
Featured testimonial:
Tried SEARS Repair and they couldn't come for over a week to check our fridge problem. Researched "Appliance Repair Expert" and Ilgar came the same day we called. He was very professional, and did not try to sell us something we didn't need. He explained the problem with the fridge and gave us the option to fix it ourselves , but it was better and easier for us to let him go ahead and fix it. It was a same day repair and very reasonable.

Update: Had a NEW issue arise with the same appliance. He came within 1.5 hr of calling him and again he was very professional and courteous. Although the issue had resolved somewhat on it's own when he arrived, he checked for problems, and could not find anything amiss. In the end he did not charge us for this visit and told us to call him again if/when the problem comes back. Amazing service! Will definitely call him again whenever we have an appliance issue/problem. Thank you!

– S. M. | Fremont

Review Source: Yelp
Need affordable refrigeration repair in Roseville / nearby cities? Appliance Repair Expert is here to help. Our priority is to save your food from spoilage and to save you the inconvenience of having to transfer food to another refrigerator or cooler. At the end of the day, we hope to become your trusted source for appliance repair!
Call us at
(916) 277-0077