About Our Warranty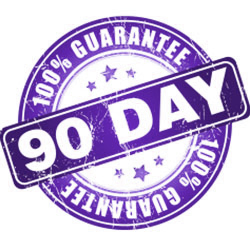 Every appliance we repair is covered by a 90-day parts & labor warranty. Our team of technicians adheres to the highest standards of appliance repair services by using only original manufacturer parts or the best aftermarket parts available when original parts are no longer available.
However, in case any parts fail during the warranty period, we will resolve the problem free of charge.
Our warranty details:
90-day warranty: if your appliance requires a return visit within 90 days following the initial service date, we'll happily cover all expenses at no extra cost.
High quality appliance parts: our technicians use original manufacturer parts for all repairs, whenever they are available. In cases where the original factory parts are unavailable, we will use the highest quality aftermarket parts from reputable parts distributors.
Experiencing problems after one of our technicians has serviced your appliance? You can reach us via phone at (916) 277-0077 or e-mail.